In addition to being an attorney, Steve had a strong entrepreneurial spirit and a keen eye for opportunity. Despite having no prior railroad experience, Steve bought three miles of track in Burlington out of the Rock Island bankruptcy. It was an old spur half covered with Mississippi River mud and still serving a few customers. With the acquisition of the first locomotive, a GE-44 from a sugar beet facility in Colorado, and Bob Wingate as the General Manager, operations began in 1985.
Steve and Bob, along with a team of dedicated employees, worked together for over 35 years to grow BJRY to what it has become today, a shortline railroad known for its commitment to safety and customer service.  It has grown to have operations in eight cities in three states. Burlington Junction Railway has been recognized twice by the BNSF Railroad as Short line of the Year.  Additionally, it has received special recognition awards and has been recognized as a BNSF Premier Transloader. BNSF names Burlington Junction Railway 'Shortline of the Year'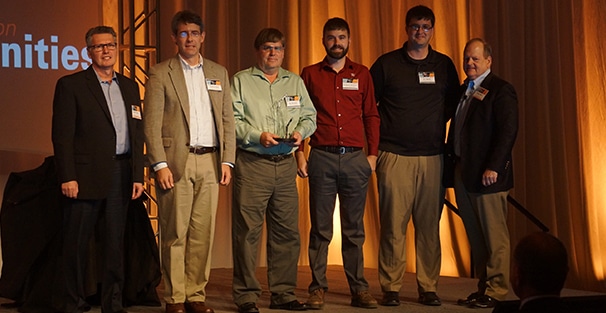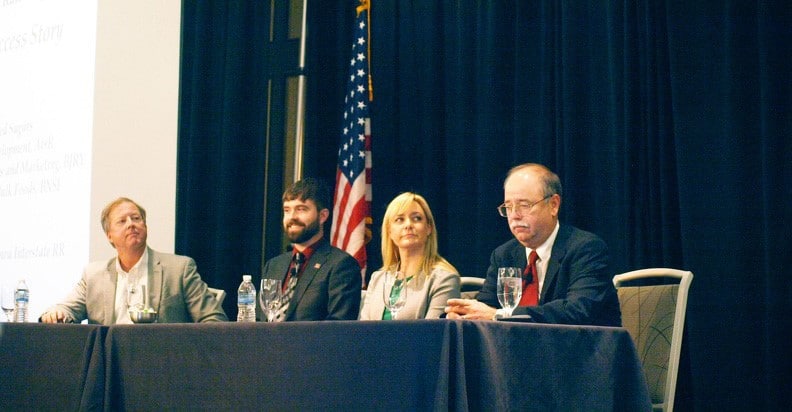 After three decades of service, Bob Wingate retired in 2021 and his son Jonathon Wingate took over as General Manager.  Jon had grown up around BJRY – holding increasingly responsible positions including IT, customer integration, transloading, and site development.  Tragically, Jon passed away unexpectedly in May of 2021.  The Burlington Junction family has pulled together and realigned to continue the service and legacy that Steve and Bob established.
Our current ownership team consists of JoEllen Hoth (President), Andrew Hoth (Corporate Relations) who practiced law and worked with the railroad alongside his Father for 20 years and Peter Hoth (Corporate Development), who has a background as a practicing family physician, and has actively worked with the railroad since 2018.  Along with General Manager AJ Martin, all of us at Burlington Junction Railway look forward to moving into the future with continued growth through the next generation.